This university-wide collaboration originated with Yale Blue Green (aka YBG, Yale's alumni group for shared interests in sustainability) in partnership with the Association of Yale Alumni (AYA).
The Summit's planning committee includes alumni across multiple affiliations, as well as University staff and students. Campus partners include:
YESS Organizing Team
---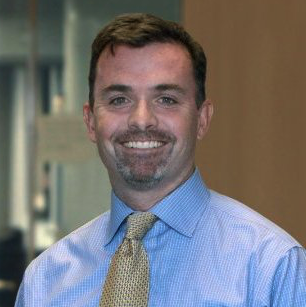 Jeff Adams, '98 MBA/MEM
Jeff is thrilled and honored to be a part of the team helping make YESS and Carlos Pineda's vision a reality as we come together to discuss and define the necessary alignment between business and the environment. Jeff has focused on the business of the environment within the energy sector since his time at Yale.  As the Senior Vice President in charge of ICF International's Energy Marketing and Interactive Technology practice, Jeff oversees the delivery of holistic but customer-centric solutions for large and complex residential, commercial, and industrial demand side management programs for electric and gas utilities.  Jeff and his team specialize in data driven digital customer engagement and the applied use of technology and marketing to engage utility customers across their energy journey - - yielding educated, satisfied customers with reduced energy consumption that is persistent and beneficial to the environment.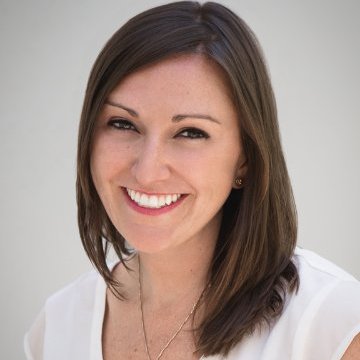 Jaime Carlson, '09 MBA/MEM
Jaime Carlson specializes in alternative asset investment in the Americas.  Jaime is currently Global Director in finance at Sunedison, the largest renewable energy developer globally, and its yieldco Terraform. Prior, Jaime was commercial director of Rentech, Inc., a Blackstone-backed $550MM revenue natural resource company. Jaime served in President Obama's first term as an advisor for finance and operations to former Secretary of Energy Steven Chu.  During her three years, Jaime advised on financial instruments to expand US energy innovation and directly oversaw the deployment of over $35B in Recovery Act funds. She is also a founding member of Apertura Films, producer of "The Other Side," an environmental and social documentary TV series named one of the best Latin American TV series of all times by Rolling Stone Magazine. Jaime is ecstatic to bring so many bellwethers in sustainability back to campus for YESS.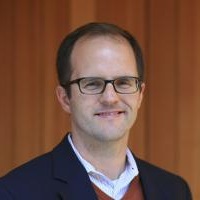 Stuart Decew, '11 MBA/MEM
Stuart DeCew is the Program Director at the Yale Center for Business and the Environment. In this role, Stuart is responsible for overseeing the management, administration, strategy and development of the School of Management and the School of Forestry & Environmental Studies research, education and outreach programs in business and the environment. Stuart graduated from the joint degree program at the Yale School of Management and the Yale School of Forestry and Environmental Studies in 2011 with a focus in corporate environmental management, energy efficiency and environmental marketing. During his time in the joint degree program, Stuart uncovered energy efficiency investment opportunities at RBS Citizens Financial Group as an EDF Climate Corps Fellow (2010) and developed a comprehensive environmental communications and marketing plan for United Technologies Fire and Security (2009).
Bryan Garcia, '00 MEM
Bryan Garcia was named president and CEO of the Connecticut Green Bank in 2011. He oversees the nation's first state-level green bank.  In that role, he is responsible for using limited public funds to attract and deploy private investment in clean energy in Connecticut.  The "green bank model" is demonstrating that more clean energy can be deployed at a faster rate while using public funds more responsibly.  Prior to joining the Green Bank, Garcia was program director for the Yale Center for Business and the Environment. At Yale, Garcia led efforts to develop a leading global program responsible for preparing environmental leaders for business and society.  He holds a bachelor's degree in the political economy of natural resources from U.C. Berkeley, master's degrees in public administration and business administration from New York University, and a master of environmental management degree from Yale University.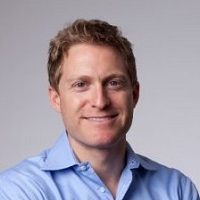 Brian Goldberg, '03 MEM
Brian is thrilled to see YESS emerge from Carlos Pineda's early vision to a  gathering promoting community and environmental action among Yale alumni and friends. As President of the Alumni Board of Directors for the Yale School of Forestry & Environmental Studies Brian helps connect and engage alumni volunteers in service to the alumni, students, environment and community. Professionally, Brian is an environmental planner at AECOM, a global design and engineering firm. He focuses on both sustainable approaches to land-based planning and the AECOM corporate social responsibility program, which engages the firm's 100,000 employees in service to communities around the world.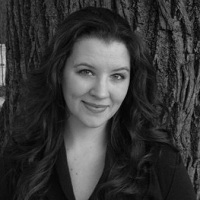 Cassie Flynn, '07 MEM
Cassie is the Co-Founder and Chief Partnerships Officer of ioby (in our backyards), a web-based platform that builds stronger, more sustainable neighborhoods. She co-founded ioby with two fellow F&ESers to help anyone with a good idea – such as creating community gardens, bike lanes and solar installations – make it happen. She has been a Climate Change Policy Specialist at the United Nations Development Programme since graduation. She also volunteers with the F&ES Annual Fund, and returns regularly to lecture and speak with students.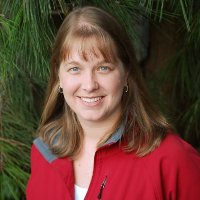 Jen Molnar, '04 MEM
As lead scientist for The Nature Conservancy, Jen provides thought leadership on improving society's ability to create a more sustainable future for nature and people, including through corporate practices and policy. She is the science lead for the TNC-Dow Chemical Company collaboration, work that led to Dow's ground-breaking Valuing Nature Goal – a commitment to consider nature in all of their capital, R&D, and real estate decisions by 2020, while aiming to generate $1B in business value by 2025. Jen received an M.E.M. degree from Yale's School of Forestry and Environmental Studies, and serves as a board member of the Alumni Association. She has a B.S. in environmental engineering from Harvard. She is editor and a lead author of The Atlas of Global Conservation (University of California Press, 2010).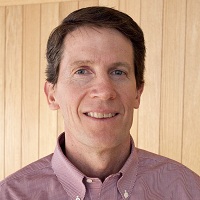 Tim Northrop, '03 MEM
Tim serves as the Director of Development and Alumni Services for the School of Forestry & Environmental Studies and oversees all aspects of philanthropy and alumni relations for the School.  Prior to coming to Yale, Tim served as the State Director of the Trust for Public Land's Connecticut Office.  Tim also worked as an environmental consultant to government and industry in the fields of solid and hazardous waste management, air quality compliance, and permitting.  Tim is a graduate of the Coro Foundation's Fellows Program in Public Affairs and a Returned Peace Corps Volunteer from Sierra Leone, West Africa.  Tim has a B.A. in Human Biology from Stanford University, and certificates in Solid Waste Management & Recycling, and Hazardous and Toxic Waste Management from UCLA.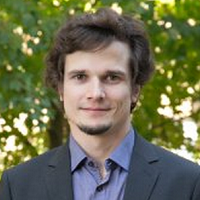 Fedor Petrenko, '16 MBA
Fedor Petrenko is a second year MBA student interested in energy, sustainability, and green technology finance. Prior to Yale, Fedor worked for Dartmouth College's Energy Program where he developed analytics to track building efficiency projects and established a $1M green revolving loan fund. Prior to this, Fedor worked in engineering research, project management, and business development at a startup company developing breakthrough de-icing technology for the aerospace, wind power, and refrigeration industries. Fedor's interest in scaling clean technologies to mitigate climate change stems from his life-long love of the outdoors. In his past life, he worked as a NOLS instructor in Wyoming and as a mountaineering guide for the Guatemalan nonprofit Quetzaltrekkers. In his free time Fedor can usually be found romping in the hills or playing funk, soul, and blues guitar with his wife Chelsea and their New Haven-based band the Passion Pushers.
Carlos Pineda, '00 MBA/MEM
Carlos has been charting paths to sustainability for over 20 years, first in education and ecology, and now in clean energy project development and finance. He is Co-Founder and CEO of Foresight Renewable Solutions, a leading developer of renewable energy and integrated energy storage projects. He has tilted at wind, solar, natural gas, LNG and compressed air energy storage technologies, having completed over 900MW of operational projects from platforms across the power and clean tech industries – including General Compression, Orion Energy and The AES Corporation. Carlos thrives on the complexity and rewards of work across the Americas, and in particular Latin America. He advises clients on large renewable energy project developments or acquisitions. Previously an Associate at The World Bank and later at BNP Paribas' Project Finance Group, Carlos originally trained as a Neo-tropically-inclined conservation biologist, and served as a bilingual high school biology teacher in Oakland, Calif., with Teach for America.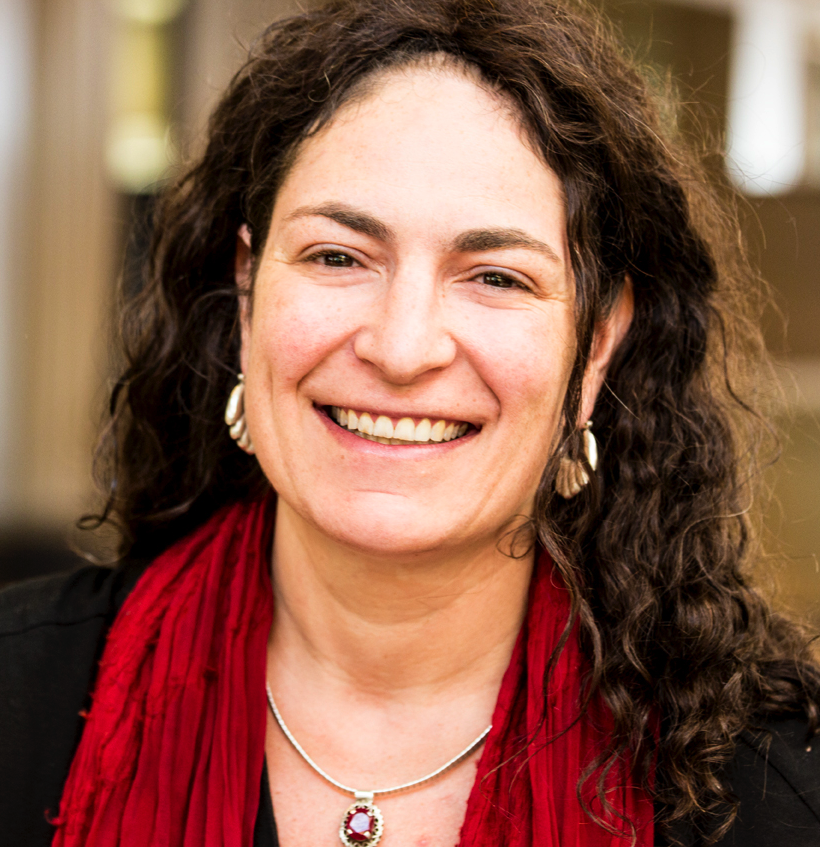 Nicole Possin, '94 Yale College (Env. Sci.)
As the Creative Director for Environmental Defense Fund (EDF), Nicole leads a team of writers, designers, and media producers to develop communications for and about the organization. As such, she collaborates closely with EDF's policy experts, scientists, and economists across programs in Oceans, Ecosystems, Climate, and Health. Prior to joining EDF in 2011, Nicole spent 16 years in film and advertising; including stints at agencies Razorfish, R/GA, and Digitas. Nicole began her engagement with YESS through involvement with Yale Blue Green; she is currently serving her third term as an AYA Assembly Delegate. At Yale, she received her B.A. in Cultural Anthropology, with substantial coursework in both Environmental Studies and Film Studies. Nicole is a 11-year participant/contributor with the Burning Man festival; she currently serves as an official Burning Man Regional Contact for NYC, where she facilitates weekly meet-and-greets for artists, volunteers, and other participants in the interactive arts-focused community. She's thrilled to be a part of YESS, and to help bring EDF President Fred Krupp back to Yale.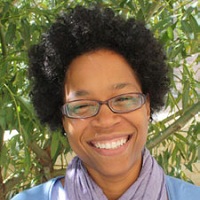 Georgia Silvera Seamans, '01 MEM
Georgia trained as a community and urban forester in New Haven, Boston, Berkeley, Oakland, and New York City. She holds degrees from Wesleyan University, the Yale School of Forestry & Environmental Studies, and UC Berkeley. Georgia is secretary of the Yale F&ES Alumni Association Board, class agent for 2001, and serves on the Yale Annual Fund Board of Directors. She is a visiting scholar at New York University and directs Washington Square Park Eco Projects which is based in New York. Georgia lives in Arlington, VA.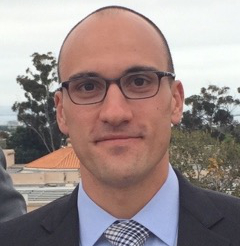 Kyle Smith, '16 MEM
Kyle Smith is a first year MEM student interested in sustainable land use, management and conservation. Prior to Yale, he spent eight years in the Marine Corps as an operational planner and aviator in a CH-46 helicopter and MV-22 Osprey squadron. Kyle planned and flew humanitarian assistance / disaster relief missions in remote portions of Pakistan during flooding in 2010 as well as combat operations in Afghanistan in 2013/2014. Kyle hopes to apply these operational planning and management experiences to an organization interested in tacking issues of sustainability and conservation.
Sara Smiley Smith, PhD Candidate, Environmental Studies Program Manager
Sara Smiley Smith is a doctoral candidate in the School of Forestry and Environmental Studies (FES), and the Program Manager for the Yale College Environmental Studies Program.  She graduated Yale's joint masters program between the School of Epidemiology and Public Health and FES in 2007, earning both an MPH and MESc.  In her doctoral work, Sara focuses on understanding the drivers of sustainability-driven change in institutions of higher learning. In the Environmental Studies Program, she manages strategic planning and growth, program administration, and community building for the actively growing undergraduate major.  She has also worked with the university's Office of Sustainability on a diversity of projects including expanding Spring Salvage, initiating the annual Campus Sustainability Summit, and improving operational sustainability in athletics and health services. Prior to her arrival at Yale, Sara earned her BA in Environmental Studies from Middlebury College.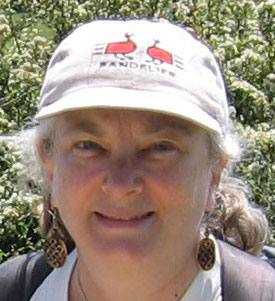 Mary Tyrell, '97 MFS
Mary is the Executive Director of Yale's Global Institute of Sustainable Forestry. Her work focuses on land use change, forest fragmentation, sustainable forest management and U.S. private lands, with a particular emphasis on review and synthesis of scientific research, and making scientific information available to forest managers and conservationists. She leads the Sustaining Family Forests Initiative, a national research and education initiative aimed at improving the effectiveness of outreach, services, and programs for family forest owners, thus enhancing conservation and stewardship of America's private lands. She is a senior editor of the book Managing Forest Carbon in a Changing Climate, published by Springer, and was the project manager for theHighlands Regional Study: Connecticut and Pennsylvania Updates – Forest & Agricultural Resources Analysis and Growth and Impact Analysis.
Holly Welles, Ph.D., '88 MFS 
Holly works at the Princeton University Environmental Institute where she is Communications Manager and co-administrator of the Carbon Mitigation Initiative. She serves on the boards of the Yale University Alumni Association Board of Governors, the Yale School of Forestry Environmental Studies Alumni Association (former President, 2011-13), and the D&R Greenway Land Trust. She held previous energy and environment positions at the Pacific Gas and Electric Company, the US Agency for International Development and the Council on Environmental Quality. Holly began her career as an energy and environment legislative aide to Congressman George Brown. She earned her Ph.D. at UC Berkeley and was awarded a Switzer Environmental Fellowship and a Morris K. Udall Dissertation Fellowship.