The first annual conference of its kind to be convened on campus at Yale University, YESS is co-sponsored by Yale FES, Yale SOM, and CBEY. This event is also being organized under the umbrella of Yale Blue Green (YBG- Yale's environmental alumni group) in collaboration with the Association of Yale Alumni (AYA).
Sustainability Level Sponsors

Platinum Level Sponsors
Gold Level Sponsors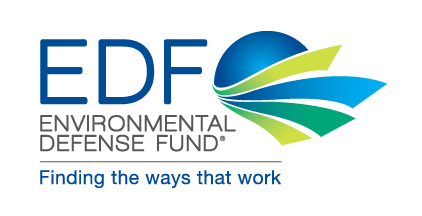 Silver Level Sponsors
Bronze Level Sponsors
  

Additional Donors
$500 – $999: Jaime Carlson, Nisha Desai, Holly Welles
$100 – $499: Mary Tyrrell, Elinor McKenna, Peter White, Evan Griswold
Under $100: Brian Goldberg, Georgia Silvera Seamans, Gritli Rabin, Daniel Rabin, John Duke
Sponsorship Opportunities
Our sponsors and partner organizations help us execute the Summit.  With an anticipated attendance of over 350 alumni, faculty, staff, and students, "From Innovation to Practice: Scaling up Solutions to Feed and Fuel Our World" provides sponsors with extraordinary visibility to global leaders at the forefront of sustainability.  There is an array of sponsorship opportunities that you might consider.
If you have any questions, please contact Mary Tyrell and Bryan Garcia.
Sponsorship Opportunities

Sustainability Sponsor

($25,000)

Platinum

Sponsor

($10,000)

Gold

Sponsor

($5,000)

Silver

Sponsor

($2,500)

Bronze

Sponsor

($1,000)

Complimentary Summit Passes

10

5

3

2

1

Logo on event media – web and on-site

X

X

X

X

X

Sponsor screen in exhibit hall

X

X

X

X

Sponsor booth in exhibit hall

X

X

X

X

Logo & link in e-mail blasts

X

X

X

Meal sponsor

X

X

Prominent logo on digital program

X

X

Exclusive sponsor of keynote addresses

X

X

Opportunity for providing remarks

X
Testimonials
"By making a personal contribution of $1,000, YESS presents me with an opportunity to reconnect with my classmates around critical issues facing our local and global environments," states Bryan Garcia, President and CEO of the Connecticut Green Bank.  "Bringing together leaders at the frontlines of solving our most pressing environmental problems – especially issues like the need to attract more private investment in clean energy – allows my organization to sponsor the event at $5,000 as well."
We are also flexible.  What do you have in mind?  Whether your budget is $25,000 or $1,000, the YESS organizers will work with you to create a package that gives you the best possible exposure in exchange for your support.
Your sponsorship goes to the Center for Business and Environment at Yale and is considered a tax deductible contribution.